Being fit and healthy has numerous advantages, as it allows you to have a happier and more active life. At the same time, it takes discipline, consistency, determination, and patience to create a healthier lifestyle. Nowadays our modern lifestyle is a bit at odds with a healthy way of living. We move too much or not enough, we eat too much or not enough, we sit at desks the whole day, and don't get sufficient sleep. This unhealthy lifestyle ultimately makes us anxious, depressed, stressed, and obese, that's why in today's blog I will be discussing 6 tips that might be helpful for you if you have the desire and motivation to change your life for the better.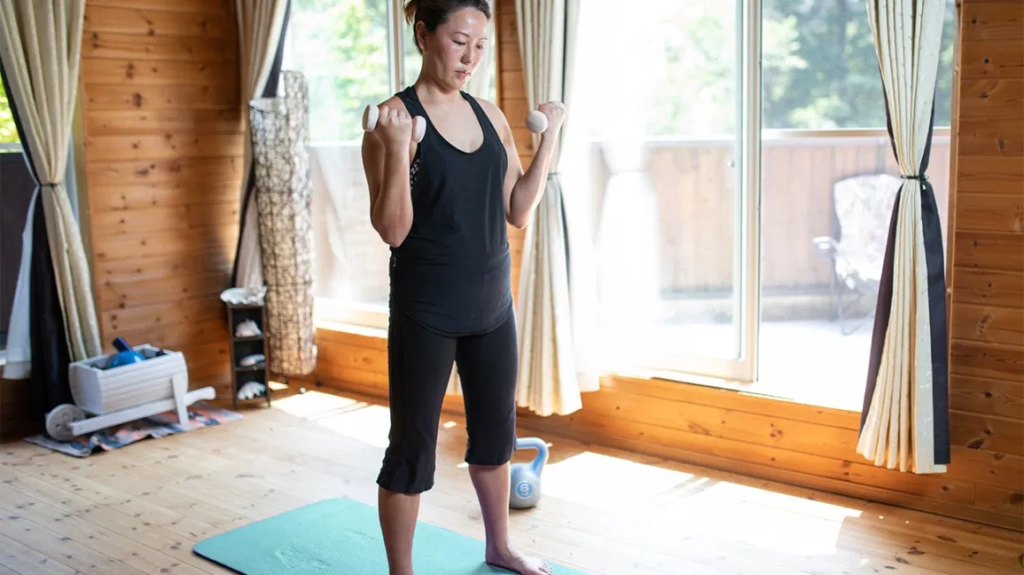 8 basic foundations for living a healthy lifestyle
1. Incorporate exercise into your routine
A healthy lifestyle is one, which includes a way of life that helps us in fighting the infirmities caused by sickness and prolongs our life. Exercise is a vital part of leading a healthy lifestyle together with a balanced diet and weight control. Physical activity strengthens our muscles and bones, and if performed on a regular basis reduces the risk of disease and disability.
With the right amount of exercise, you can enhance your cardiovascular fitness, and muscle tone and can maintain a healthy weight. So you need to find a good exercise program and for that, a health professional can help you to select an exercise program based on your health history, goals, and fitness level. You can start with a physical activity that you enjoy the most such as walking, jogging, or swimming. Or you can try something new, such as yoga or water aerobics.
So, if you also want to incorporate some exercise into your workout routine, you must invest in getting appropriate gym outfits in order to make your exercise session fun and free from any distractions.
2. Improve your lifestyle by eating healthy food
Healthy eating is the foremost important factor, no matter how old you are or what you do for a living. The goal of healthy eating is to fill your body with energy and proper nutrients.
Most people consume processed food, which is unhealthy, and addictive as well because they have a large percentage of sugar and salt in them, which trigger the release of endorphins in your brain. This makes you feel good but only temporarily.
Eating healthy food that is high in nutritional value is one of the best things you can do for your body. So try to incorporate more vegetables and fruits into your diet. While eating, you must observe the aroma and taste of the food and also avoid chewing the food quickly.
3. Keep your body hydrated
Water is the main component of your body and people who drink enough water on a regular basis avoid serious health issues. It also helps our body to perform various important functions, ranging from regulating body temperature to transporting nutrients to keeping your joints lubricated. Water also helps in the digestion, absorption, and elimination of chemicals from your body. In order to keep your lymphatic system hydrated you should need to drink lukewarm water early in the morning.
How much water do you need to drink every day?
Drink water often, but not too much at once. We all know that water plays an important role in the proper functioning of our body, but do you know how much we should drink every day? About 2 liters of water every day is recommended. That's 8 glasses and it can help you stay hydrated throughout the entire day.
4. Intake of multivitamins
Multivitamins play a vital role in maintaining good health as they help in keeping your body away from diseases like cancer and heart disease. They also help you in reducing body fat and help in maintaining a healthy weight. They are beneficial for your skin, hair, and nails as well. Multivitamins also play an important role in improving your mental health and cognitive function.
Similarly, multivitamin pills are available in the form of tablets, chews, and crystals. These tablets help in reducing physical weakness by supplying Vitamin D, folic acid, and Vitamin C. They also help in improving the metabolic process of your body.
5. Role of sleep in spending a healthy lifestyle
Sleep is a crucial part of our lives because, without it, we become tired and forgetful. People who spend enough time on their sleep every night are able to enjoy a tremendous amount of health benefits not just for the body but for the mind too.
Why you should maintain a proper sleep schedule on a daily basis
Sufficient sleep helps us to stay in good health, but when we don't get enough sleep, our immune system becomes weaker. Similarly, people who get enough sleep are less likely to gain weight as compared to those individuals who don't get good quality sleep. This is because when we don't get sufficient sleep, our bodies produce more cortisol which causes us to gain fat around our abdominal area.
Sleep also helps in muscle recovery after intense training sessions because exercise depletes energy stores as well as causes micro-tears in the muscles causing physical fatigue. Besides that, if you are suffering from sleep deprivation it's important to get yourself to indulge in exercise. Exercise is known to help with sleep problems in many ways, as It can lower your stress, reduce pain and improve mood. So, try to incorporate some low-impact exercises such as jogging, walking, or yoga if you are a beginner. Also, before starting this type of exercise make sure to invest in getting sweat absorbing, and lightweight gym attire in order to make your exercise progressive.
How much sleep do you need to have for a healthy lifestyle?
According to the centers for disease control and prevention, adults should get 7 to 9 hours of sleep each night. But the average is still 7.6 hours, but it is still very less. Sleep deprivation can be dangerous for your overall health. If you get less than the required 8 hours of quality sleep on a regular basis, you can reduce your productivity as well as hamper your immune system.
6. Getting yourself connected with nature
Similar to landscapes and gardening there are several advantages of connecting yourself with nature. For example, seeing nature can help to facilitate creativity, while also making you feel better. It has been proven scientifically that spending time in nature gives you a sense of balance and well-being. Nature has the power to uplift your spirit and clear your mind. It replenishes us on the soul level and assists us to feel more connected with ourselves.
Tips to get connected with nature
Planting or gardening is the best way to connect with nature. Similarly, going out for a picnic, camping, hiking, visiting the beach, or exploring the woods, mountains, or desert on foot or by horseback are all the best ways to connect ourselves with nature.