Do you want to know about some magical super foods items that have a plethora of benefits? You're just in the right place. This article discusses 5 Indian Super Foods, which is included in the diet, which can make you healthier and fitter.
Note: This list does not feature any foreign or exotic fruits that need to be imported. All the foods mentioned are available in any local grocery store in India.
You'll just want to include some of these foods in your diet once you know about their mind-boggling benefits! So read till the end.
#5 Indian Super Foods: Jack Fruit
Jack fruit(কণ্টকিফ্ল, कटहल) is the No:5 Indian Super Food. If you've been raised in India, you must have had jack fruit once in your life. For me, Jack Fruit has been a part of my regular diet since childhood, as it's really popular in West Bengal.
Jack Fruit has quite a number of benefits which helped it get a spot in this list.
It's a really good fertility promoter. Along with that it also helps boost your immunity a lot!
Jack fruit can be a great addition to your diet if you wish to put on some healthy weight. Echor is a Bengali Style Jackfruit Cutlet and it's a rage in the West Bengal regions.
You can have jack fruits raw as well. They taste sweet, maintain gut bacteria, and kills cancer cells.
Bonus Tip: Jack fruit seeds are magical as well! They are high in Iron, can act as an anti-depressant, nourish skin, and act as good hair tonic as well.
#4 Super Food: Green Gram/ Moong Dal
Green Gram(সবুজ ছোলা, हरा चना) it is an Indian Super Food that suits all body types. These superfoods are extremely common in every Indian household and is available easily in any shop in your locality.
Moong dal/ Green Gram has multiple benefits that helped it seal its spot on this list. It's rich in protein, fiber, iron, potassium, folate, and vitamin B6. It's easy to digest, helps cool the body, and also strengthens the body.
Ancient Ayurveda texts keeps Green gram in high regards. It is said that moong dal water that is prepared by boiling and straining out is equivalent to milk, in terms of the nutritional value.
It also helps improve eyesight considerably, and is also good for skin.
#3 Super Food: Lemon
Lemon (লেবু, नींबू) is an extremely popular food item if we talk about its demand and nutritional value. It's a prerequisite ingredient for many dishes and is present in every other Indian Household.
It's rich in Vitamin C, Freshens breath, aids in digestion, boosts immunity, and helps reduce kidney stones. Along with these lemon has many other benefits.
It's always advisable too keep lemon in kitchen, it makes the place more aromatic and keep insect and germs at bay.
Did you know the lemon peel that we throw away after squeezing the lemon, is perhaps the the most nutritious part of lemon? It is much richer in Vitamin C than the juice. I personally peel it out and add it in tea, the benefits are fantastic.
It's extremely good for increasing appetite, cure stomach ache, and is good against dandruff if rubbed on head.
#2 Super Food: Moringa
Moringa (সজনে, सहजन) is our number two on our list of super foods. You might not be familiar with it's English name but its an extremely popular Indian food that is easily available in the market. Just ask for Sahjan Daata, or Sajne in any vegetable shop.
It is a top class blood purifier, has more calcium than milk, and it's each and every part has medicinal uses. Maybe that's why the moringa tree is called the miracle tree.
Did you know that Moringa leaves contain 3 times more iron than spinach leaves? I bet Popeye will be glad to hear this.
It is highly recommended to drink water mixed with moringa powder 30 minutes before the breakfast to reap fantastic benefits.
#1 Super Food: Mango
Mango (আম, आम) is our top pick for this list of superfoods. The king of fruits has a plethora of wonderful benefits like: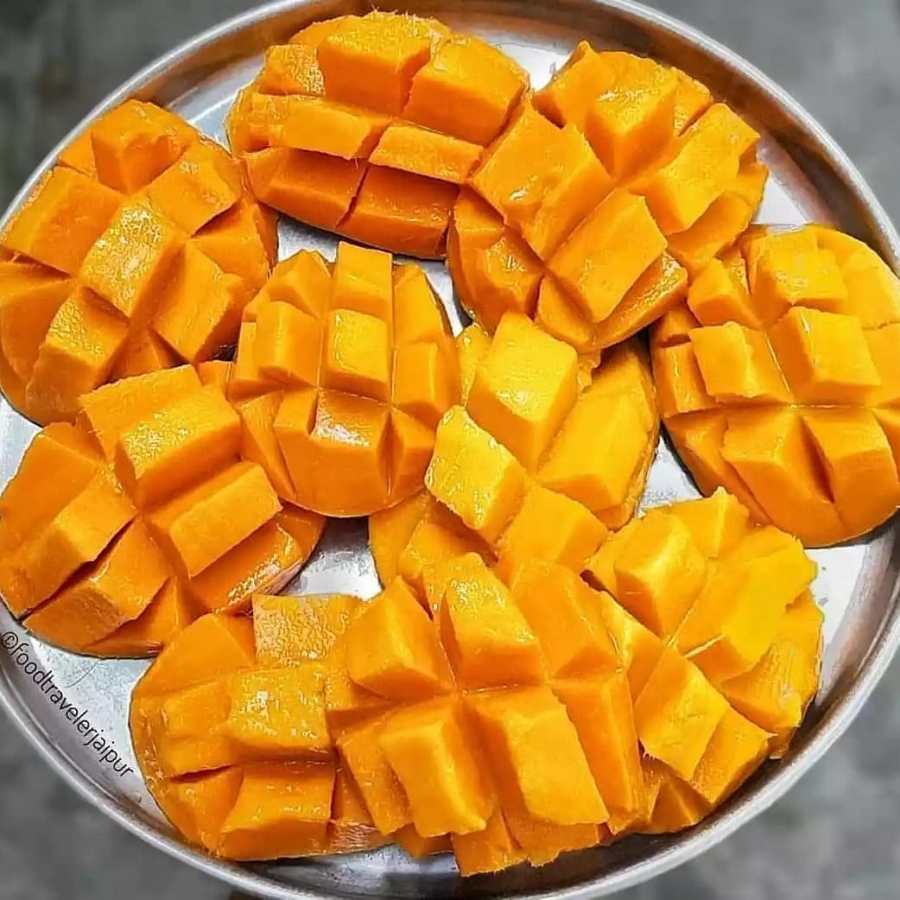 Highly Delicious Taste
Highly Versatile
Healthy
Has Medicinal Qualities
Even the mango tree has magical benefits. The mango seeds soothe sunburn, its leaves control blood sugar, even it's bark can be helped relieve diarrhea.
It's consumption increases blood in the body, is gut friendly, rich in fiber, full of antioxidants, and rich in vitamins.
It's advisable to soak mango in water to reap maximum benefits.
Why Not Include Them in Diet Right Now?
That brings us to the end of this article on Indian super foods. Include these foods in your diet to lead a healthy and disease free life.
Read this article if you want to know about the 5 Ways to improve digestion.
Thank you.