Want to burn calories by running? if you don't have a treadmill in your house, or if you cannot afford a gym, or you don't have enough time to go to the gym, and still want to be fit? Then this article is most important for you. Firstly I want to share a data of calculation on how many calories did I burn running on every single day. My body-weight is 65kg, the time of the run is 20 minutes, and the distance of the run is 3km. So the calories burned are 205cal, and the running pace is 6:40 minutes/km. You can also calculate the calories you burned. I have discussed all the top trending topics about it below. Read line by line till the end to know more useful information.
Can I Run Everyday?
The answer to this question is yes. Running every day may have some health benefits but the same research also shows that these benefits top off at 4.5 hours a week, there's no need to run for hours each day. In the same way, it keeps you fit physically. For beginners, most experts recommend they shall run three to four days a week. If you have been doing that for a while and know how to pace yourself, you may be able to up that total to five to six days a week. And one day you can take rest, just as I follow the same routine. When it's up to your leg muscle, then one day rest is a must. The same training that we follow in the gym.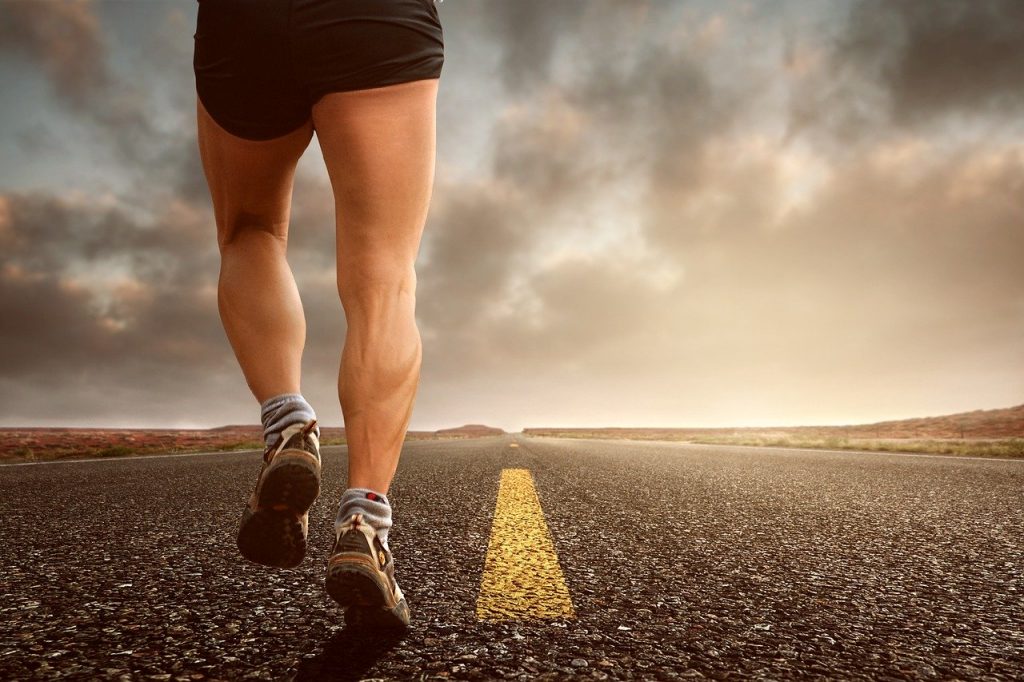 Should I do Running with Sore Legs?
The day after a hard workout the easy run will actually make you feel better. If you can't handle tender calves and aching hamstring, you shouldn't run. According to surveys muscle soreness is one of the major reasons non-runners don't run. You can't avoid muscle soreness completely. Ointment and some of the physical exercises can help you to get rid of sore legs. I suggest firstly recover sore legs or muscle pain thereafter again you can run. I think this as the most easiest task and wake up early morning and start hustling. So why can't you? Reward yourself a healthy life.
Does Running Build Muscles?
The answer is yes, it is possible to build muscle while running. But for athletes, it is a totally different scenario. They keep on practicing every day, hustle! Hustle a lot. They have a perfect diet plan to follow every day. They also get frequent leg muscle injury for that they hire an all-time physio to take care of all their muscle injuries. And after all of these, they are successful athletes. For all beginners, those who have fat in their upper leg or lower leg for them my suggestion is they must run every day. This will help them all way burning up their stubborn fat from upper & lower legs. And after that, a few days of repetitions of the run will also help them grow muscles on both legs.
Should I Stretch Before Running?
As up to my own experience before the start of any health exercises, gym workout, running, jogging, or anything you must do stretching. Stretching is very much important for all. If you follow the athletes or fitness experts, before starting any kind of workouts or any kind of sports activities they perform ten minutes of muscle stretching. Thereafter they start respective activities related to their field. For beginners stretching is a must, because they have a high risk of getting muscle cramps or muscle injuries.
For this you must need running shoes, you can try out a wide variety of sports and fitness wear at offlimits.co.in. They have an amazing collection of fitness and gym wear at affordable prices. Make sure you checkout and level-up your gym look.
What Time-limit Shall I do Running?
There are ideal time limits for beginners, the extra run will get overburn of calories which is not good. Overburn of calories will make you feel dehydrated and many other problems. Start with a 3min run then walk for 1min to recover. Same way repeat this for 4 times, the total time will be approx 16mins. Gradually increase the run timing with time to time as your lung capacity increases. My ideal timing of run is 20mins and I take two laps. It makes me feel very much energetic, better concentration on other works, strong leg muscles, burn plenty of calories, help me maintain a healthy weight, improve cardiovascular fitness, and many more. Thanks for reading, stay healthy & stay fit lets fight corona together. Join our family and let's grow it together follow us on social media.