Apple cider vinegar is a very common remedy for skin conditions like dry skin and eczema. This is best used for removing dead skin and reveals healthy and glowing skin. Not everyone knows about this remedy but today we are going to write this and mention all the key benefits of using it as well as we will be answering on does it promote weight loss? This will be full of loaded with unknown and valuable information so keep your eye till the end. Not just that, apple cider vinegar also helps in removing the age spots and minimizes wrinkles and fine lines. At last, we have discussed how to use it, read it thoroughly.
Can I Prepare this Vinegar at Home?
Yes, you can make apple cider vinegar at home by doing simple steps. Other ingredients that are required to make this amazing vinegar is 1 tablespoon of raw honey or sugar, 3 cups of filtered water, 2 cups of apples peels and cores. First of all place the apple pieces in the glass jar. Fill the jar with filtered water. Thereafter add in the raw honey or sugar and shake until it dissolves. Cover the jar and mix it well. Let the jar sit in a dark place for about 3 to 4 weeks. Stir it occasionally and make sure that the apple pieces are fully submerged. Then after 3 to 4 weeks, strain out the apple pieces and compost. Leave the liquid in the jar for another 3 to 4 weeks. After that your homemade apple cider vinegar is ready to use.
5 Magical Benefits of Apple Cider Vinegar
Controls Blood Sugar Levels – this vinegar helps treat type 2 diabetes. In a small study in 5 healthy people, vinegar reduced blood sugar by 31.4% after eating 50 grams of white bread.
Promotes Weight Loss – the amount of vinegar used for weight loss is 1 to 2 tablespoons (15-30ml) per day. Below I have explained in detail.
May Boost Skin Health – it regulates the pH level of your skin, a great remedy for the ones with oily skin. This also helps in increasing the blood flow to the skin and minimizes the pores.
Improves Heart Health – this vinegar can help reduce cholesterol and triglyceride levels, which are known to increase the risk of heart disease when they are too high.
Treats Dandruff – proponents of apple cider vinegar suggest it can treat dandruff by balancing the pH of your scalp. Reducing fungal growth on your scalp and hair. Also stimulates the dead skin cells from your scalp.
How Apple Cider Vinegar Helps in Weight loss?
Apple cider vinegar does promote weight loss. But this vinegar isn't likely to be effective for weight loss. Several human studies show that vinegar can increase feelings of fullness. This can lead you to eat fewer calories and you lose weight. The amount of apple cider vinegar used for weight loss is 1 to 2 tablespoons (15-30ml) per day, mixed with water. It is best to spread this out into 2 to 3 doses per day. To get the best results you may drink it before meals. It can also reduce your body fat percentage, make you lose belly fat, and decrease your blood triglycerides.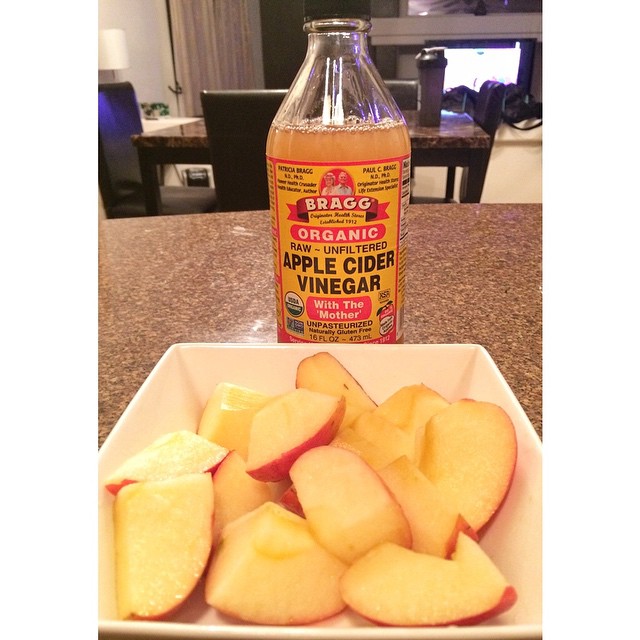 How Much Apple Cider Vinegar Should I Drink?
As I have said earlier in this article there's a lot of benefits of using apple cider vinegar. You must be wondering how much quantity I should take to get the best results out of it. For weight loss, ideal dosage maybe 1 to 2 tablespoons (15-30ml) per day as per requirement. For regular use or if you are looking to use it for health reasons, most people add 1 tablespoon to water or tea. I personally use it regularly, when I feel to get a lean physique. Probably one can also use this if he/she is going to the gym for weight loss. Drink it before meals to get ideal results.
We have another fine article written on weight loss diet be sure to read that too.
How Apple Cider Vinegar is Taken?
Drinking apple cider vinegar on an empty stomach maximizes health benefits and boosts the ability to process food. As well as you can also drink it after food, wait for at least 30 minutes. Take a glass of warm water, add 2 teaspoons of apple cider vinegar, and 1 tablespoon of organic honey. This drink increases satiety helping you eat fewer calories which ultimately leads to weight loss. And as I have mentioned before this drink can be taken on an empty stomach or even after a meal (after 30 minutes of eating a meal). During this lockdown, we have a full-fledged article on freehand exercises, belly fat exercises at home.