This article is all about peanut butter, so let's make it tasty and healthy!! We will be discussing here about who can have this, why it is better than normal butter, how it helps you in weight gaining, what is the real taste of it, and how much should you eat. Peanut butter is a good source of protein and vitamin B-6. it provides a good amount of protein to your body, along with essential vitamins and minerals such as potassium (K), zinc (Zn), Magnesium (Mg). Everyone in your family can have this and these come in different flavors. Peanut butter can be a helpful option when people enjoy it as part of a balanced diet. Which may help protect the heart and manage blood sugar and body weight.
5 Reasons Why It is Better Than Normal Butter?
| | Peanut Butter | Normal Butter |
| --- | --- | --- |
| Fat Content | Per 100 grams has a fat content of 50 grams. | Per 100 grams has a fat content of 81 grams. |
| Protein Content | Per 100 grams fetches only 25 grams of protein. | Per 100 grams fetches 1 gram of protein. |
| Calorie Content | Per 100 grams contain 520 kcal of energy. | Per 100 grams contain 720 kcal of energy. |
| Vitamins | Vitamin A – 0%, Vitamin C – 0%, Vitamin D – 0%, Vitamin B-6 – 25%. | Vitamin A – 49%, Vitamin C – 0%, Vitamin D – 15%, Vitamin B-6 – 0%. |
| Minerals | Calcium – 4%, Iron – 10%, Cobalamin – 0%, Magnesium – 38%. Also contains Potassium, Zinc. | Calcium – 2%, Iron – 0%, Cobalamin – 3%, Magnesium – 0%, Contains Sodium, Potassium. |
*Note: Peanut Butter contains Omega 6 fats which are considered to be extremely unhealthy to its contribution to inflammation. too much of Omega 6 can lead to depression, obesity, lethargy. It also contains Mycotoxins that become a health hazard for many. Mycotoxins are also responsible for food allergies.
7 Healthy Foods with Peanut Butter
Oatmeal – give your morning breakfast a protein boost with mixing to it adds valuable nutrients to an already healthy dish.
Chocolate – mixing it with chocolate is a perfect match made in dessert heaven. Enjoy the most tastier duo.
Pasta – there are many ways to enjoy it with pasta. When combined with other flavors like ginger, lime, and garlic.
Chicken – people who like eating chicken the same as me, can mix it well with chicken. And trust me it will be totally a different taste.
Brown bread – brown bread is healthy and having with it will be much more healthier. Try it and see the difference.
Pizza – this is our new favorite pizza topping. Who so ever still not tried this go and try and have a healthy pizza.
Smoothies – mix it well with strawberry, or blueberry, or blackberry, or banana. Strawberry with it is my favorite pre-workout drink. It provides me a lot of energy, and stamina during a workout.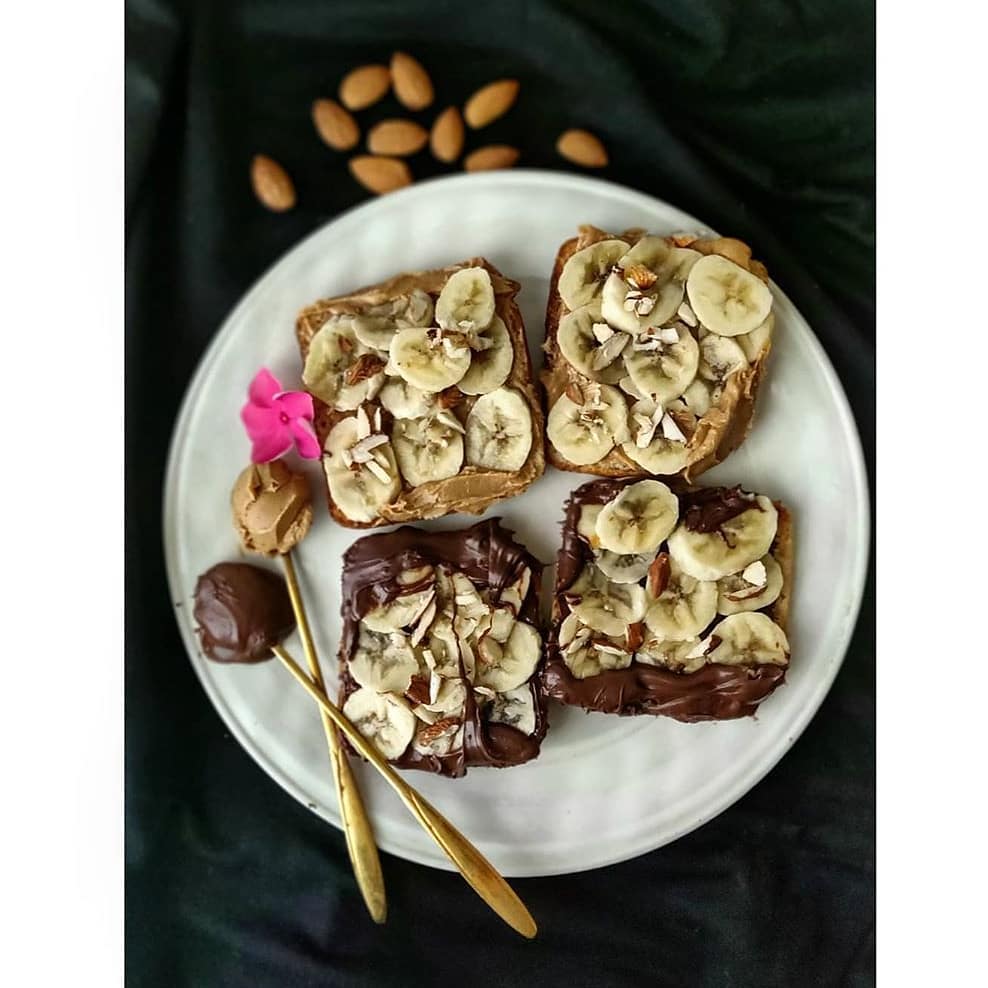 Why Peanut Butter is Good for You?
It is not only good for you but also your family can have this too. At today's age, the maximum person is suffering from high blood pressure, diabetes, thyroid, and many more diseases. So I suggest everyone who is not suffering from any such kind of disease can have this. Try to eat healthy foods all time try to keep yourself fit and fine. Whatever we suggest here is healthy, because your health is our top priority. The main reason why it is good for you is it contains essential vitamins, minerals, and a good source of protein which will always keep you healthy. We will surely try to cover can a diabetic patient can have this or not in our next article on it.
Will Peanut Butter Make You Gain Weight?
Yes, you can add peanut butter to your daily breakfast. Peanuts are packed with fatty acids, minerals, proteins, and vitamins. Add this in your daily diet like we have discussed 7 healthy foods with it above you can try those combinations and it will definitely help you in weight gain journey. Try to eat branded products that have a real taste and made with quality ingredients. I have these in my daily diet which helps me while I am in gaining phase. Be sure, this is perfect for weight gaining, start having this to see the results visible.
We also have best diet for Weight Gain Totally Indian Diet Chart.
How Much Peanut Butter Should I Eat?
Very big question in everyone's mind, what is the correct quantity or serving per day. Try to limit your peanut butter intake to one serving per day that is two tablespoons and please make sure to count those calories to 190 to 200cal toward your daily caloric quota. You may not like having the same thing daily, so to have this differently you can refer 7 healthy foods with it written above. But keep in mind only two tablespoons of it not more than that. We would love to hear from you if have any different suggestion to mix it with your favorite food to give it a perfect taste. Comment it below, and thanks for reading this article.