Immunity booster the most trending word in your life now due to coronavirus. Most of the peoples are now suffering from cough & cold for them this kadha is a must. This kadha not only boosts immunity but also keeps you away from cough & cold, also helps relieve nausea, headaches, and poor digestion. Below I've discussed on how to make this kadha at home, the ingredients to make this. But trust me this kadha works magically to boost immunity, I have personally drink it and I know its benefits. So I suggest, during this kind of situation, you must try this magical immune booster.
8 Ways you can Naturally Boost the Immunity?
If you want to boost immunity naturally then obviously you can boost it, I've mentioned below all the ways by which you can naturally boost immunity.
Immunity Booster Kadha – this drink is very much trending now during COVID-19. A natural drink used to boost immunity and can also be used if suffering from cough & cold.
Eat Green Leafy Vegetables – bell peppers, spinach, broccoli, and kale.
Vitamin C Containing Fruits – like oranges, lemon, sweet lemon, grapefruits, tangerines, strawberry.
Chickpeas & Nuts – these contain vitamin B6 which supports vita; biochemical reactions in the immune system.
Exercise Regularly – A regular exercise or any kind of physical activity is a must for all age groups. It will help you keep yourself energetic, refreshed, and boost immunity.
Maintain Healthy Body Weight – maintaining the ideal body weight is very much important. Overweight is a sign of different diseases.
Get Sufficient Sleep – sufficient sleep means 8 to 10 hours of sleep every day. You need to rest your organs if you work restlessly then you might get affected by diseases.
Limit Added Sugars and Artificial Sweeteners – limiting sugar intake in your diet will show you a magical change, you will feel much more energetic than before.
What is the Immunity Booster for COVID-19?
The most powerful immunity booster that I've already revealed at the beginning of this article is homemade Kadha. Yes, this magical potion boosts immunity and only that, but also it eliminates cough & cold from your body. This magical potion working well during COVID-19, on each and every home this kadha is used to boost immunity. Due to COVID-19, this kadha is popular now but I know it from a long time back. This is an ayurvedic kadha used to treat cough & cold and boost immunity as well. Along with kadha, you have to consume a lot of vitamin C, vitamin E, vitamin B6, sufficient sleep and follow all ways to boost your immunity naturally that I've stated above.
Which Vitamin is Immunity Booster?
The three important vitamins that help boost immunity during COVID-19 are Vitamin C, Vitamin B6, Vitamin E. I will also discuss its sources so that it helps you boost your immunity power to maximum. You must have heard the old saying "An apple a day can keep the doctor away" try to eat healthy foods & fruits that contain vitamins. Vitamin C is one of the biggest immunity boosters of all. Foods rich in vitamin C include oranges, grapefruits, tangerines, strawberry, bell peppers, spinach, broccoli, and kale. Vitamin E is a powerful antioxidant that helps the body fight infection. Foods rich in vitamin E are spinach, nuts, and seeds. Vitamin B6 supports vital biochemical reactions in the immune system. Vitamin B6 rich foods include chicken and cold-water fish such as tuna and salmon. Several green veggies and in chickpeas, which is the main ingredient in hummus.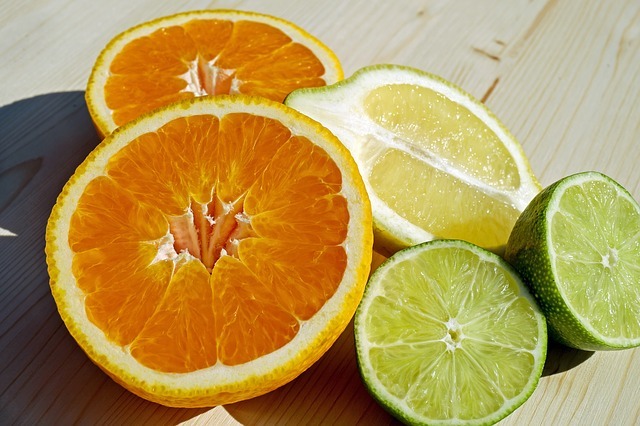 How to Make the Immunity Booster Kadha? What are the Ingredients Used to Make it?
To prepare this kadha, you need to fill a pot with filtered water. Add dry ginger and raw turmeric and add to the water. After a boil, add all the spices like cinnamon, cardamom, cloves, black pepper powder, or whole black pepper. Then, add 2 to 3 tulsi leaves, half lemon, 1 tablespoon of honey, and let the water boil for 15-20 minutes. Your immunity booster kadha is ready, drink it hot & fresh to get all its benefits. A strong immune system creates a barrier to stop these bacteria and viruses from entering the body.
The ingredients used to make immunity booster kadha for COVID-19 are:
2 to 3 Tulsi Leaves (basil) 
half lemon
1 tablespoon of Honey
2 small piece of Dry Ginger (shunthi)
1 teaspoon of Raw Turmeric
1 to 2 piece of Dalchini (cinnamon)
2 to 3 piece of Elaichi (cardamom)
1 to 2 piece of Laung (cloves)
1 teaspoon of Kalimirch (black pepper)
2 cups of Freshwater.
Does Immunity Booster Really Work?
Many of you might have a question in mind do these immunity boosters really work? Yes, these immune boosters work. You have to clearly understand how to make kadha, which I have already explained above. Consuming kadha twice a day will give the desired results. Basically it will taste bitter, but it definitely works well. If you still have any doubts related to this you can directly ask me in the comment section below. That's all for now, stay healthy stay fit. Thank you, readers.
For Beauty Tips and Genuine Product Reviews visit – Beauty Tipoffs