Ayurvedic Treatment: Ayurveda and its sister tradition, yoga, emerged in India thousands of years ago; and possess an unprecedented legacy. It is one of the oldest medical practices in the world and is known for its unique holistic approach to healing ailments and other physical & mental issues.
Today, when the human lifestyle has completely changed and urban living has started taking a heavy toll on one's mental and physical fitness, it is necessary for people to understand the importance of Ayurveda and Yoga. These sciences can help bring the balance back in life.
As Ayurveda has gained immense popularity across continents in the last few decades, India witnesses tourists in millions every year coming from different corners of the world.
So, if you also desire to heal the chakras of your body, then a holiday in the serene expanses of Ayurveda resorts is a must.
It's time to detoxify the inner you and revive the energy through different Ayurveda and yoga techniques.
Let's discover the top 7 places to visit in India for Ayurvedic treatment. These Ayurveda destinations in India are perfect for you to escape the chaotic lifestyle. Delve deep into these refreshing nests exuding calmness and composure.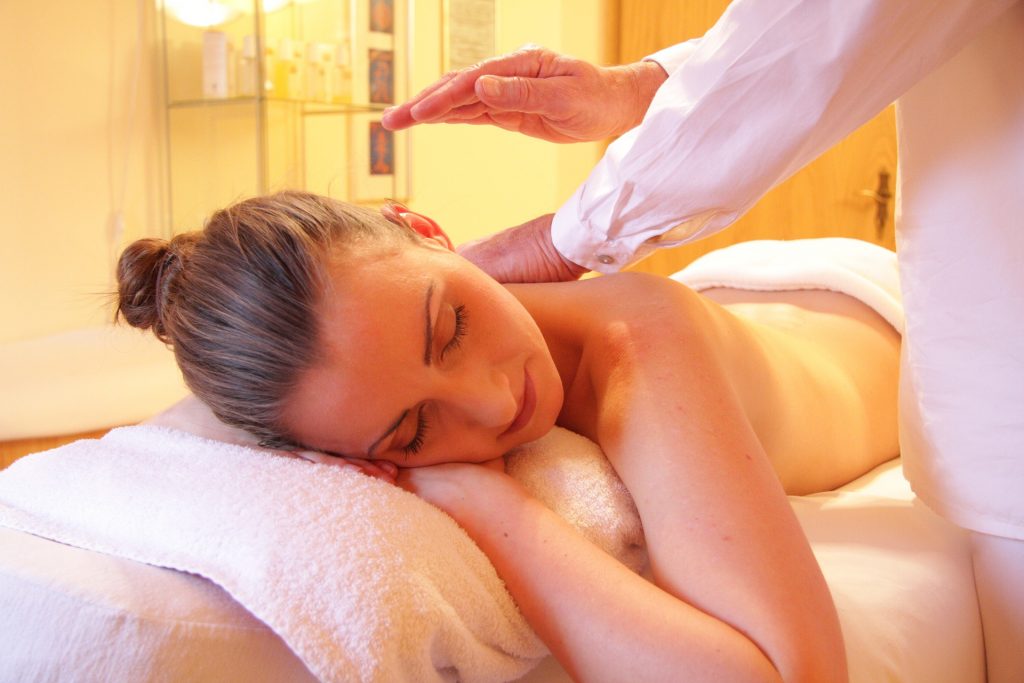 Rishikesh, the Quintessential Abode of Ayurvedic Treatment
Celebrated as the Yoga Capital of the World, Rishikesh is one of the first names that strike one's mind when the talk is about Ayurveda or Yoga. Nestled in the lower foothills of the towering Himalayas by the banks of the river Ganges, Rishikesh serves as a beautiful sanctuary for those looking to soothe their nerves through therapeutic massages, yoga sessions, meditation, and other treatments.
The wellness retreats here focus on teaching various aspects of Ayurveda techniques and yogic healing. The city is home to numerous world famous Ayurveda retreats providing the best services. You can also find several budget Ayurveda retreats in Rishikesh if you want to have the same experience and not spend a fortune on it.
Haridwar, the World of Tranquility
Another holy city on the banks of the river Ganges, Haridwar is a beautiful town in the proximity of Rishikesh and is full of Ayurveda retreats where you can get sessions related to Panchakarma massage, weight loss, mental wellbeing, yoga, herbal massages, and more. Haridwar calls for an amazing Ayurvedic voyage. Visit it and detoxify the inner you.
You can also opt for customized tour packages with numerous travel agencies and get stunning deals on Ayurveda resorts. Haridwar offers its visitors a series of surprising retreats wherein you have expert guidance, world-class amenities, and certified trainers.
Kerala, the Perfect Slice of Heaven
There's everything paradisal in God's Own Country. And when it comes to nurturing the best Ayurveda retreats in India, Kerala stands out with its extraordinary resorts and the fact that it is the birthplace of Ayurveda.
The presence of shimmering backwaters, tall coconut trees, and lush vegetation all around make Kerala an ideal getaway for Ayurvedic treatments.
Visit this heavenly state of India and soak in its purity. Watch nature coming alive as you sit for relaxation or involve in some Ayurvedic healing. You can also learn in detail about the benefits of Ayurveda and Yoga here as several schools offer yoga teacher training classes and other authentic programs.
Goa, A Relaxing Nest
Let's take a break from the exuberance of Goa and step into its pleasant spaces. Goa is one of the few places in India that are frequented for their Ayurveda retreats and spa resorts. The presence of beaches, greenery, and decent weather – all together make this party destination of India a perfect Ayurveda and Yoga getaway.
Here, the resorts are often characterized by scenic locations, a tranquil environment, and soothing streams. Break free from the chaotic streets of Goa and step into these resorts to find the inner peace you have been looking for. Take morning classes and learn about the application of Ayurveda and yoga in one's life.
Shimla, Up In the Hills
Shimla is more than just oak and pine forests, snow-clad mountains, vibrant crowds, and lush green hills. Though Shimla is an offbeat Ayurveda destination, it is preferred amongst several domestic as well as international tourists for wellness therapy, meditation classes, yoga teacher training, naturopathy, and more.
SHILAJIT THE NATURAL TESTOSTERONE BOOSTER
And why not! When you have magical nature all around complimenting in the best way possible, why wouldn't you want to break free from the hustle of life and get drenched in a hushed atmosphere? Plan a vacation to this heavenly abode and freshen up your mind and soul. The chirping of birds when you are lost in meditation or that calmness appeasing your heart is an experience that will stay with you forever.
Mysuru, An Offbeat Ayurveda Trail
Mysuru in the Karnataka state of India is generally popular for its rich heritage and culture and hence, it has seen an influx of tourists from different countries and continents for decades. However, recently, it has garnered fame worldwide for being an amazing host to exotic Ayurveda resorts and yoga centers. Today, it has become home to several wellness retreats where you can indulge in traditional treatments, yoga training, therapeutic periods, and more.
IS GILOY NATURAL IMMUNITY BOOSTER DURING COVID-19
It's time to balance the principle energies of life. Correct your doshas and lead a happy and healthy lifestyle. Focus on the empowerment of mind and soul and bring back all the zeal and zest.
Udaipur, Offering a Mix of Royalty and Peace
Udaipur, unlike other Ayurveda destinations in India, isn't extremely popular for yogic learnings and ayurvedic healing; however, it is quite a luxury place for those who love exploring offbeat. And if you are that person who would not mind taking a therapy session away from usual trails, then Udaipur should be your calling.
This city of lakes and royal palaces houses some luxury institutions which specialize in treating ailments and chronic diseases. Book a de-stress program or go for a purification therapy, or an immunity promotion session, these Ayurveda retreats offer the best.